An ultimate destination — Food Fashion & Lifestyle
Hello, we're Fofali, your new premium food, fashion and lifestyle item delivery service. We know you're always busy. No time for cooking or going for shopping either. So let us take care of that, we're really good at it, we promise!
How it works — Simple as 1, 2, 3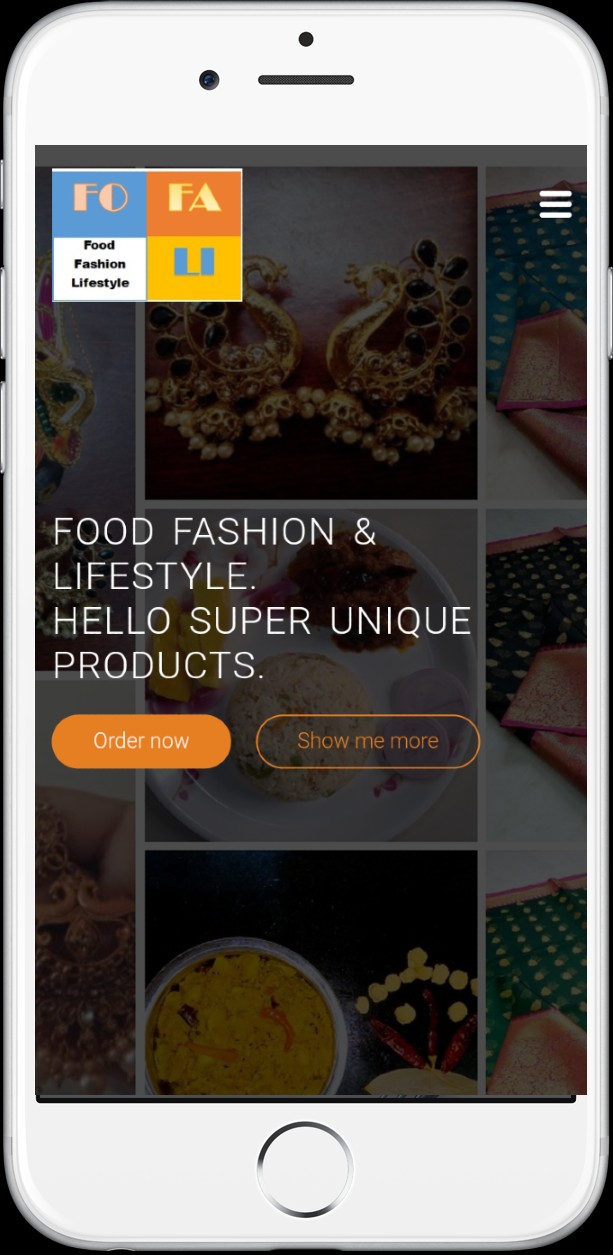 1
Choose any of the products from Instagram or Facebook online stores that best fits your needs and sign up today.
2
Order your delicious meal or any of our unique products using what's App @ 9566175975. Or you can even call us!
3
Product will be delivered as early as possible. See you the next time!
*
Currently we are accepting payment via GooglePay, PayTM, PhonePay or any other bank transfer. No case on delivery.

We're currently operating pan India
Our customers can't live without us
Fofali is just awesome! I just started attending some offline classes which leaves me with no time for cooking in weekends, so Fofali is a life-saver. Now that I got used to it, I couldn't live without my daily meals! Bibek Bhar, Chennai
Inexpensive, fantastic Jewelleries, delivered right to my home. We have lots of online delivery here in Chennai, but no one comes even close to Fofali. Me and my family are so in love! P Aishwarya
I was looking for a quick and easy fashion item delivery service in Kolkata. I tried a lot of them and ended up with Fofali. Best quality service in the Serampore Area. Keep up the great work! Sourabh K, Kolkata
Start eating healthy today
Food on weekends
₹150* / meal
*That's only Rs. 120-250/- per meal
Veg/Non-Veg lunch
Order every friday EOD
What's app @ 9566175975
Free delivery for order > 400/-
Garments
₹1000* / product
That's only Rs. 500-5000 per product
Sarees, Kurtas, Shirts
Order 24/7
Pay online | NO COD.
Free delivery - selected items
Jewellery
₹200* / product
*That's only Rs. 100-1000 per product
Earrings, Bracelet etc.
Order 24/7
Pay online | NO COD.
Shipping Extra
We're happy to hear from you